BROAD SPECTRUM | THC FREE CBD OIL
Now Shipping!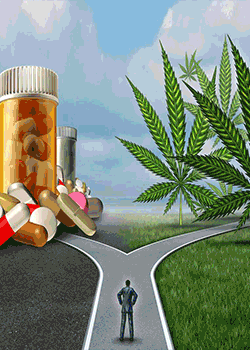 Looking to get healthy not high? Well, the truth is you cannot get high from any of HempWorx CBD products.
With BROAD SPECTRUM THC Free product choices, you can be certain you will have no THC in your profile if you are participating in routine urinalysis (UA) or screening programs. Why?
CBD is the non-psychoactive part of hemp that we are looking to to help us with health issues in a NON-GMO, all-natural way. When isolated, the CBD is removed from the hemp plant (not marijuana) and ends in a dry, powder from. From there it is a process of how to carry the CBD into the system.
This is where the "CBD Oil" part of things come into play. The CBD in the HempWorx CBD Oil full-spectrum version (available in natural, cinnamon, or peppermint) is very reliably carried in natural, organic hempseed oil. This oil has naturally occuring Cannabinoids of 85 different varieties.
And guess what? One of them is THC. However the levels are too low to create a physcoactive affect, but present enough to collaborate with CBD on health issues. When routine urinalysis is performed in the workplace or other environments, the test typically does not comment on amounts of THC. The answer is typically "yes or no". That leads to the comment "trace".
With Broadh Spectrum THC Free HempWorx CBD Oil 500mg and 750mg (peppermint flavor), you can be certain. The labs are posted for your review and each batch is tested by a third party lab to be certain. And with zero THC / THC Free products, the third-party lab results clearly are 0.0 on every batch.
---
What does this mean for you? No Worries! If you are concerned about routine or non-routine urinalysis, rest assured that with HempWorx CBD Oil Zero THC is not possible. You are more likely to have trace results from a poppy seed bagel than from our THC free version.
I hope this explaination helps you decide what product is right for you. While it may be more optimal to include the full spectrum with the CBD Oil, you may be more suited to try the new THC-Free
PS. Made in USA. No Synthetics. Grown in Kentucky in a GMP certified facility so you can be assured you are getting the best quality product. Some strains from Europe or Asia are coming in synthetic and sure, those can be less expensive, but there is a reason why. This is cutting corners to undercut the CBD market. Always trust an all-natural, non-GMO solution. And it's certified Kosher!
---
Coming to the EU soon! and Canada CBD Oil has revamped and on the way!